Fantasy House Competition Winners *******
1st November 2019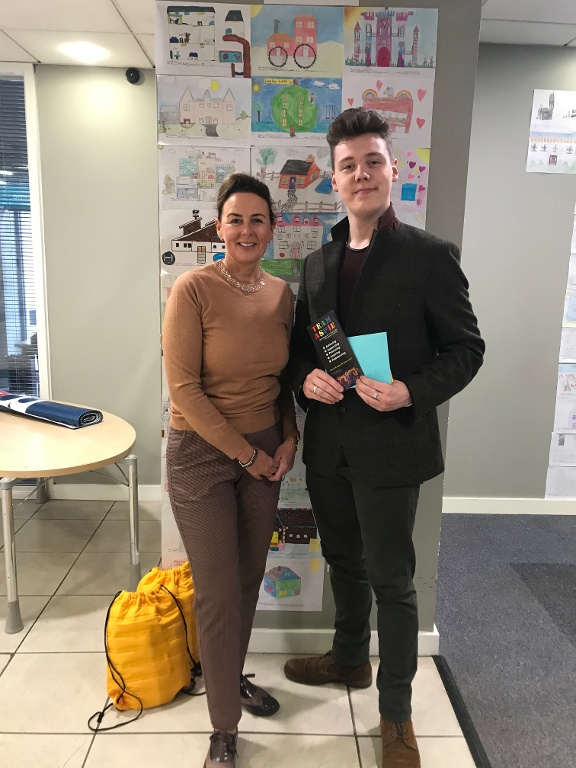 Wow, we never expected our competition to grow to the scale of over 400 entries!
We have the Bank of Ireland to thank in assisting Brownstone with this popular competition, as they decided to roll this out to our local Primary Schools, and the pupils didnt disappoint!
The Bank had a very difficult task and as a result they picked 26 worthy winners!
Richard Collins BEM for his services to the community - Team Aspie HQ, picked Brownstones Winners 1st 2nd & 3rd place.
BROWNSTONES WINNERS: ??????
??1st PLace - Peter Holy Trinity PS age 8
??2nd Place - Abigail ST Patrick's PS age 8
??3rd Place - Matthew 'S' St Mary's PS age 8
BANK OF IRELANDS WINNERS:
ST PETERS PS ??
Dara P5
Ryan P5
Timmy P5
Jason P4
DERRYCHRIN PS ??
Aoife P4
Lucy P5
ST JOSEPHS PS ??
Dylan P4
Katelyn P4
ST MARYS PS ??
Conall P5
Ellie P5
Matthew 'S' P5
Ryan P5
Matthew 'M' P5
Cara P4
Joseph P4
ST PATRICKS PS ??
Leah P5
Molly P4
HOLY TRINITY PS ??
Zofia P4
Blake P5
Michaela P5
Catherine P5
COOKSTOWN PS ??
Nathan P5
Farrah P5
Ethan P5
Lily P4
GAELSCOIL PS ??
Katelyn P4
Congratulations to all the entrants and winners, thank you for sharing your talents with us.
A massive thank you to everyone that entered the competition we think you are all winners.