It's All About the Service!
5th September 2019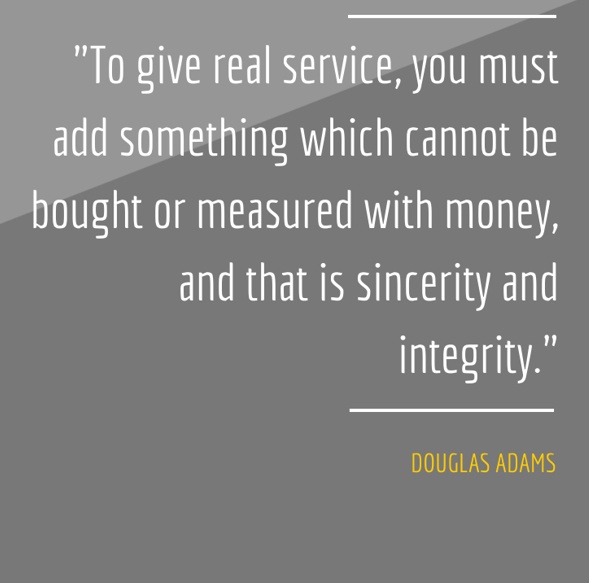 Sometimes an image or a quote makes you think.......
This is so true, whilst we are all in business to make money there is much more to it than that!
We liked this quote from Douglas Adams, he obviously had big values as well as being a talented screenwriter and author.
Douglas Noel Adams was an English author, screenwriter, essayist, humorist, satirist and dramatist. Adams was author of The Hitchhiker's Guide to the Galaxy, which originated in 1978 as a BBC radio comedy before developing into a "trilogy" of five books that sold more than 15 million copies in his lifetime and generated a television series, several stage plays, comics, a video game, and in 2005 a feature film. Adams's contribution to UK radio is commemorated in The Radio Academy's Hall of Fame.